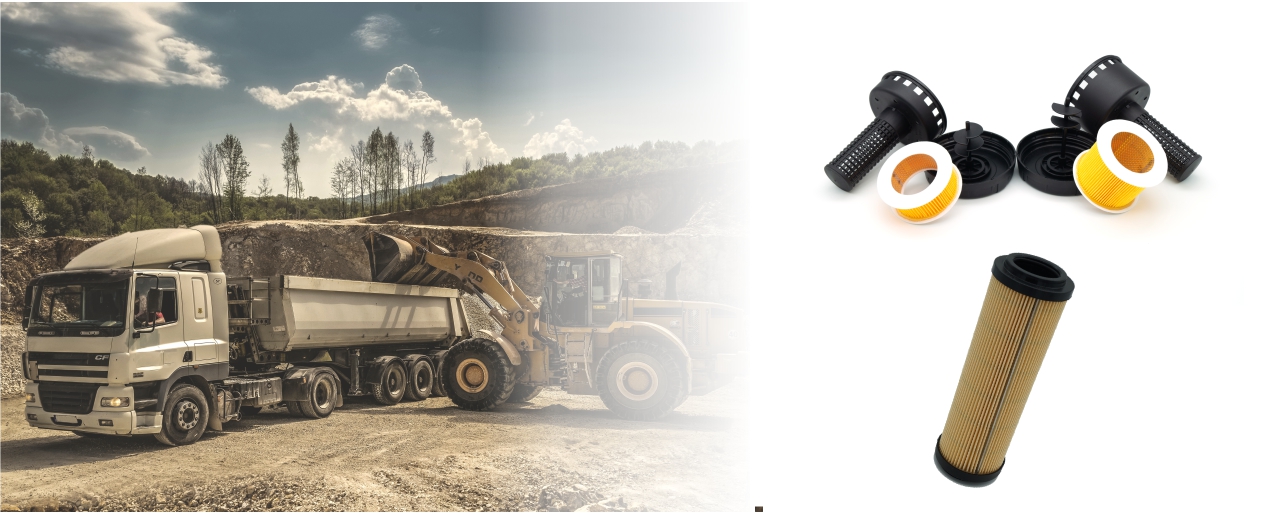 Nouvelles26 January 2023
Quick tips: return filter and air breather cartridges
Daily working conditions are definitely tough.
Dust, rain, mud and particles in general jeopardise the cleanliness of the hydraulic application.
What about the hydraulic oil tank?
While every weekend the truck and the hydraulic application are cleaned, sometimes the tank is considered just a container that needs no care.
The truth is that we can consider the tank as a lung, and this means having a continuous air flow inside the tank to compensate for the suction and return of fluid.
We usually take care of our lungs by breathing clean air to stay healthy, and this also applies to tanks.
How can we take care of the tank?
First of all, periodic inspection of the air breather cartridge and the return oil filter cartridge is crucial.
Efficient filters mean efficient compensation and cleanliness of the hydraulic oil.
We usually say that twice a year is the minimum frequency to check them, but we must also say that a harsh and polluted working environment means an extra frequency in checking the cartridges.
The time invested in tank maintenance safeguards its durability and performance, with no downtime for repairs and replacements.
We work beside you, as does our distribution network, to promptly deliver the consumables that take care of your business.
For any information, contact us, we can guide you to the right solution and the nearest distributor.
#WETANKYOU
Téléchargez la
brochure de notre société
Découvrez notre catalogue, avec toutes les informations détaillées concernant nos produits.
TÉLÉCHARGER LE PDF