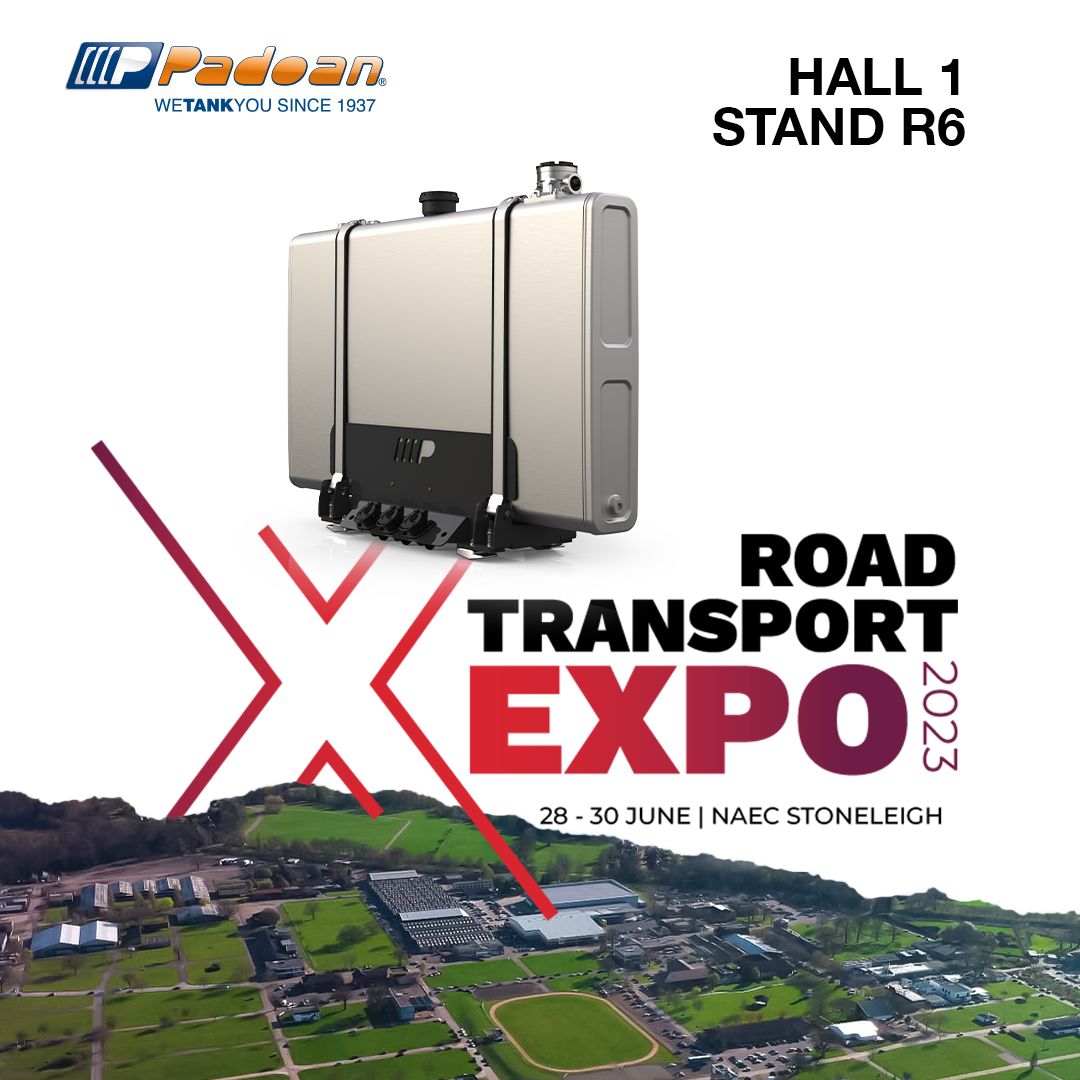 Nouvelles15 June 2023
Road Transport Expo 2023 / 28th -30th June 2023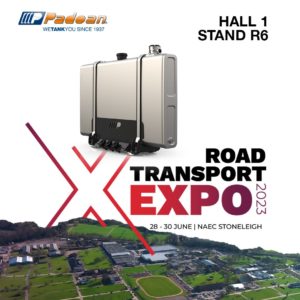 Road Transport Expo 2023 is just around the corner.
Less than two weeks to go until "the one-stop industry event that's all about the truck and everything related to it".
New trucks and new power technologies, hydraulic applications and a wide range of components.
This is the best place for Padoan and its solutions.
What can you expect at stand R6? As #tankspecialists, we bring cutting-edge solutions for trucks and hydraulic applications to RTX23.
Lack of space and space optimisation are keywords. This is due to new power-train technologies and sustainable drive energy.
We are proud to support this vision by researching and optimising solutions that take advantage of the rear cab space and the limited space available on the chassis.
TLINE 85/18 is the new hydraulic oil tank we will introduce at the show. Only 180 mm wide, with multiple connections and returns to fit with multiple applications.
A wide range of components is included in the standard version to enhance the system for your truck or fleet.
The point, in a few words, is to provide turnkey solutions with hydraulic-oil tanks developed through serial industrialisation, replicability and quality processes.
What is the outcome? Efficiency and reduced costs for installation and maintainance.
Aluminium, painted steel even with primer if required, and stainless steel guarantee a complete range of raw materials.
Metal is crucial, as is well known, for the performance and durability of the application. High-temperature hydraulic oil is dangerous if it is not dissipated from the tank.
Design is also important, and the square shape with a specific degree of rounded corners ensures optimised flow and cleanliness of the fluid aspirated to feed the application.
Cleanliness is another key word: robotic welding technology avoids the classic problem of metal waste deposits inside the tank caused by manual welding. At the same time, it guarantees continuity in the coupling of components.
Many applications are flushed and certified for internal cleaning. What about the tank?
Our production processes are developed to avoid contamination.
At the same time, if you wish to have a reference for internal cleaning, you can ask for the additional cleaning process with ISO16232 standard.
Let's meet at NAEC or contact us, we will be happy to provide solutions, representing a business partner for life.
Téléchargez la
brochure de notre société
Découvrez notre catalogue, avec toutes les informations détaillées concernant nos produits.
TÉLÉCHARGER LE PDF