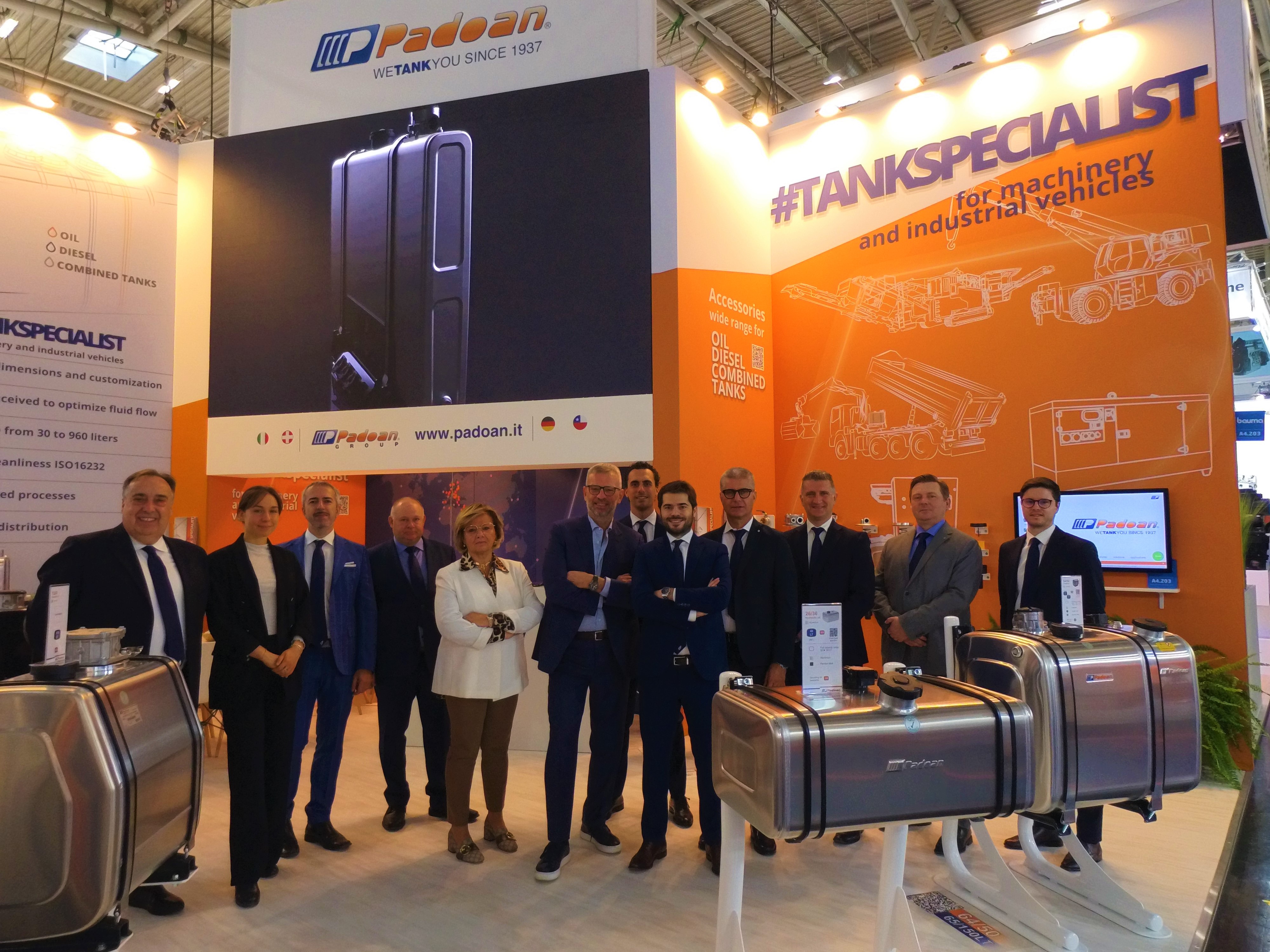 Nouvelles3 November 2022
Bauma 2022 : our point of view
Bauma confirmed the expectations by being the great return to the trade fairs before the pandemic.
The variety of applications displayed by the more than 3200 exhibitors, during the 7 days of the show, gave Padoan the opportunity to provide concrete answers with its solutions for hydraulic oil, diesel and combined units.
More than 495,000 visitors had the opportunity to visit more than 641,000 sqm of exhibition space.
On our booth A4.203 we featured original solutions specifically for the machinery industry and, at the same time, also for industrial vehicles such as the TLINE 85/18.
The most important topic discussed was the opportunity to work with the OEMs' internal design teams to find the best solution for hydraulic oil and diesel to match the needs of the machine body and equipment.
This is important to us because it means having the opportunity to share our strengths as #tankspecialists.
Compact machinery and generators, as well as heavy equipment such as crushers and drills, fully meet our focus on the construction and mining sectors, the most powerful engines for economic development.
At the same time, sustainability, especially in urban scenarios, is leading OEMs and body builders to design more compact solutions, with reduced space for hydraulic tanks on chassis or a reduced need for fluid.
Padoan, thanks to its continuous research and development activity and vertical specialisation, answers with rear-cab solutions such as the innovative TLINE 85/18 or the 70/70R and with low capacity tanks (26/36 and 36/26).
A few days after the IAA show, Padoan met with customers, prospects and operators sharing visions and aims in order to support them in achieving their goals.
Our team is ready to deepen your targets, contact us to reach them together.
Here below the 360° virtual tour to visit our booth also after the end of the show!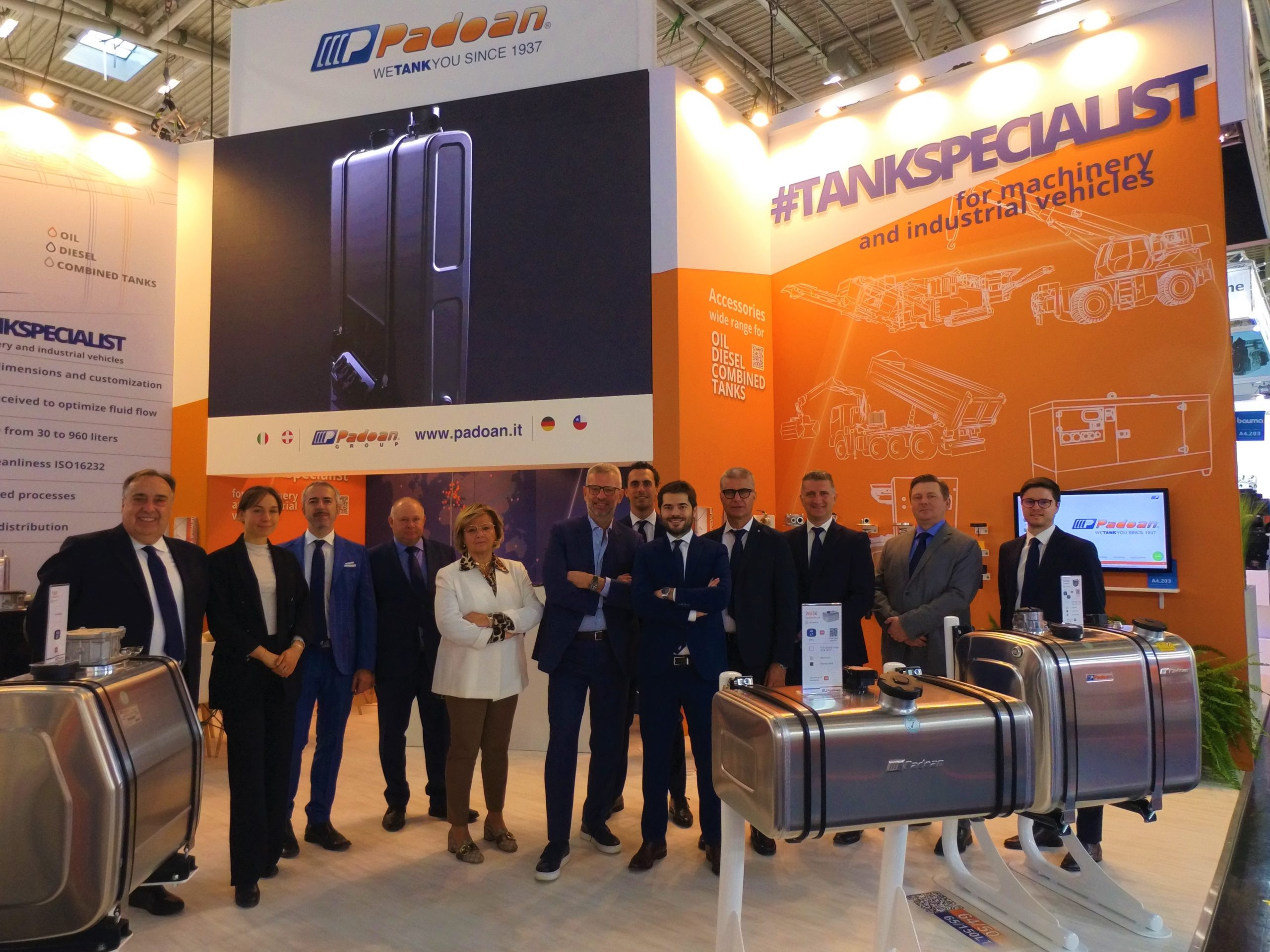 Téléchargez la
brochure de notre société
Découvrez notre catalogue, avec toutes les informations détaillées concernant nos produits.
TÉLÉCHARGER LE PDF