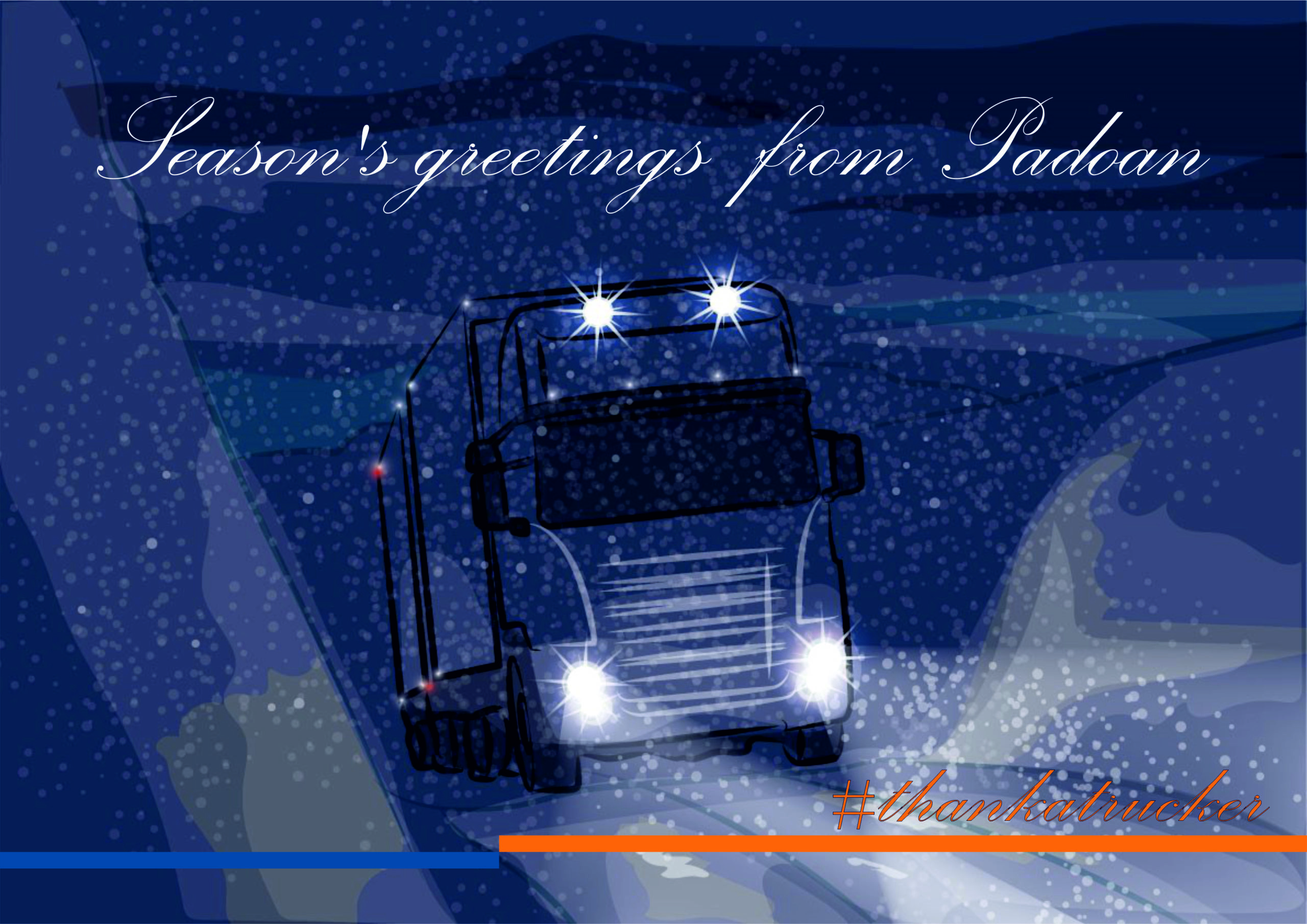 News2 December 2020
Holiday Season: 24th December – 6th January
We inform our customers and partners that Padoan will be closed for the holiday season from Thursday 24th December to Wednesday 6th January 2021 included.
Our activity restart on Thursday 7th January 2021.
We take this opportunity to tell you that, during the holidays that we'll spend with our families, our thoughts will also be for those who have always, especially in this challenging year, made it possible for us to maintain our everyday life.
First of all, we surely need to mention the medical staff that have dealt with the virus with force, and then a profound thought goes to the truck drivers that, even in the most complicated moments, have ensured a continuous service for food, medicines, machinery and any other item necessary for our lives.
In February we launched our #thankatrucker initiative, by posting photos of truckers busy on the roads at a difficult time. We were pleased to re-publish their photos giving visibility to the ones that, behind the wheel, do not always see their fundamental role recognized.
Once again, to all of you and your families, #WEThANKYOU
Download our
company brochure
Discover our catalogue, with all the detailed information about our products.
Download PDF