The R&D dept. is one of the most powerful strengths of Padoan.
"Engineering and technology are merged in the daily work on the technical-operative phase, analysing needs and targets of the clients, while keeping a vision based on the technical and technological evolution on the next years.
With this approach our team studies the operational requirements and the available or achievable technical solutions until the definition of the best result for our clients."
The constant research for the products' improvement through technical tests, analysis and technical simulations guarantees forerunner's products focused on the new frontiers of mobility and mobile/industrial hydraulic sector.
Padoan, in more than 80 years of experience, gained a specific know-how at disposal to our partners in several fields, not only focused on the industrial vehicles, with the aim of an organic and continuous improvement in different sectors.
Download our
company brochure
Discover our catalogue, with all the detailed information about our products.
Download PDF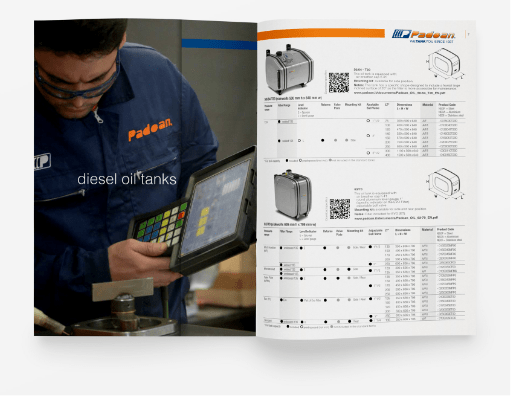 Would you like to receive the main news from Padoan's world?


Subscribe to the newsletter to stay informed about new products, technologies, events and news from our industry sector.
Padoan Srl
Via Risorgive 20,
Olmi di S. Biagio di Callalta
31048, TV - Italy
T. +39 0422362172

Contact us
We will be able to advise you on the best products for your specific needs.
Contact Us