Focus on diesel-oil tank 26/36 (from 60 to 120 lt of full capacity)
A promotion will be avaible until 27 Sept. to our customers.
Click here to require information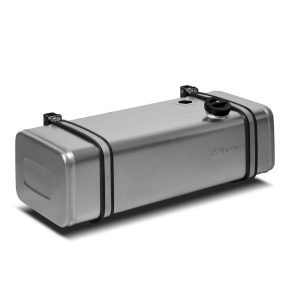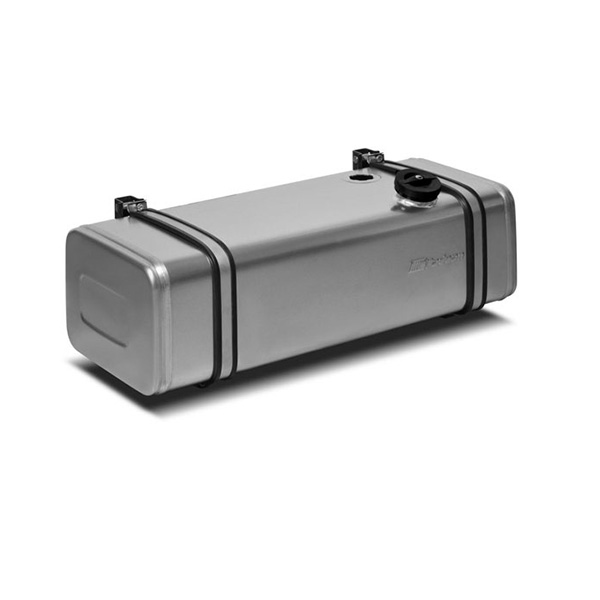 This specific tank was officially introduced at Bauma 2019 in Munich.
Part of the latest family of sidewalls released by the R&D department, it is characterized by small dimensions and a compact design.
260mm height by 360mm depth allow the tank to be installed on commercial vehicles, last mile, construction and industrial machineries.
The body of the tank has a length available from 675mm to 1315mm in the standard version.
Three standard litres are available: 60/80/120 litres.
The tank is equipped with a fuel cap with key and safety valve and side mounting kit (painted steel supports and stainless steel clamps).
As for all Padoan diesel tanks, it is supplied with UNI ECE 34 Part III homologation in accordance with the Ministry of Infrastructure and Transport and internationally valid.
The tank is available in aluminium and RAL7021 epoxy powder coated steel.
Download our
company brochure
Discover our catalogue, with all the detailed information about our products.
Download PDF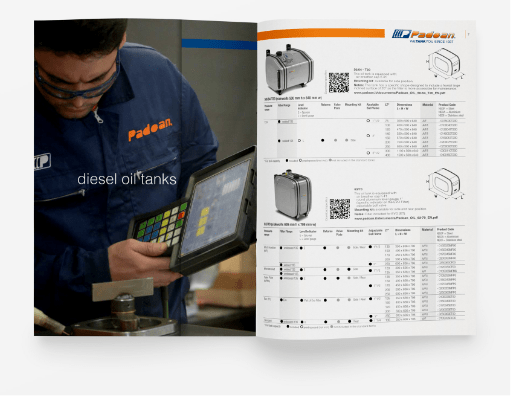 Would you like to receive the main news from Padoan's world?


Subscribe to the newsletter to stay informed about new products, technologies, events and news from our industry sector.
Padoan Srl
Via Risorgive 20,
Olmi di S. Biagio di Callalta
31048, TV - Italy
T. +39 0422362172

Contact us
We will be able to advise you on the best products for your specific needs.
Contact Us