Focus on hydraulic oil solution 70/70R (90 and 180 liters of full capacity)
Click here to require information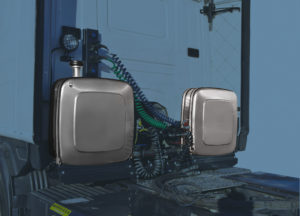 The new hydraulic oil solution 70/70R stands out with a minimum depth of 230 mm, available with one or two tanks.
The R&D department has studied the increasingly urgent need to install hydraulic tanks in the limited space available on the vehicle.
This requirement is due in particular to the space occupied by existing chassis-mounted fuel tanks for alternative motorisation, which require an increase in the vehicle's range by reducing the refuelling frequency.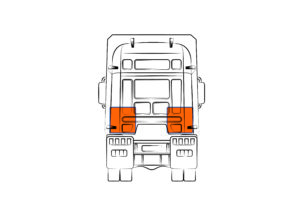 This led to the creation of the rear-cab solution, which can be installed in two configurations:
– One tank: 90 litres (85 litres at the level indicator)
– Two tanks: 180 litres in total (170 at the level indicator).
This innovation provides hydraulic applications with consistent fluid availability while optimising flow, fluid temperature, ease of installation and maintenance.
This solution includes a shock absorbing frame mounting system, with a multi-fitting layout compatible with a wide range of vehicle frames.
Contact us for more information!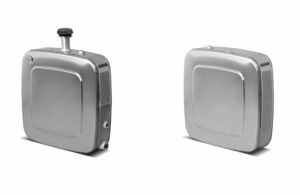 Download our
company brochure
Discover our catalogue, with all the detailed information about our products.
Download PDF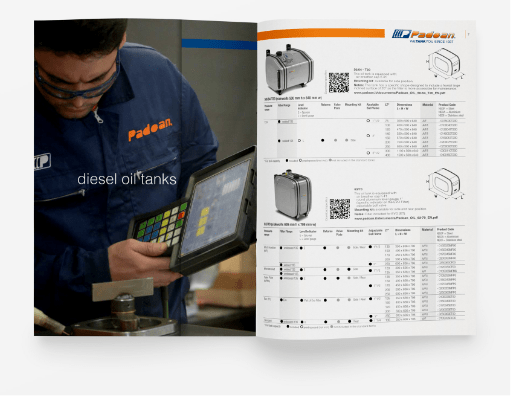 Would you like to receive the main news from Padoan's world?


Subscribe to the newsletter to stay informed about new products, technologies, events and news from our industry sector.
Padoan Srl
Via Risorgive 20,
Olmi di S. Biagio di Callalta
31048, TV - Italy
T. +39 0422362172

Contact us
We will be able to advise you on the best products for your specific needs.
Contact Us