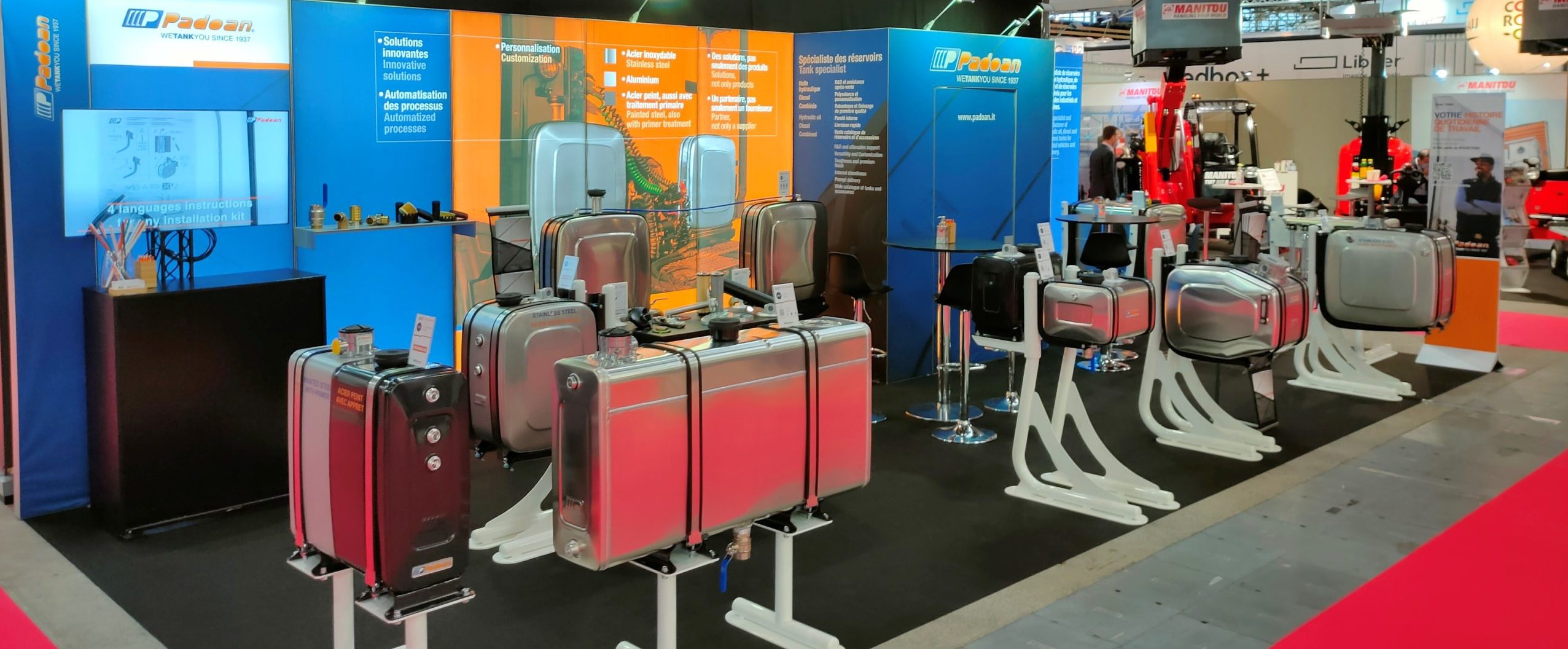 News30 October 2023
SOLUTRANS 2023
Three weeks to go before Solutrans 2023 and Padoan is ready to meet the industry in Lyon with the Padoan range along with TLINE 85/18.
Five themes will characterise this edition, based on innovation and sustainability.
As a tank specialist, Padoan meets the evolution of mobility with smart turnkey solutions.
Hydraulic oil tanks, in particular, together with accessories, are ready to support OEMs, bodybuilders and installers in achieving their goals: Catalogue
Light-duty vehicles (LCV) and heavy-duty vehicles (HGV) have different needs and requirements, corresponding to a range of opportunities starting from 30 and reaching up to 400 L total capacity, also with customisation options.
Secondly, diesel and combination tanks offer a great convenience for users looking to extend their vehicle's range or combine range with fluid supply.
Our catalogue with the latest updates is available here: TLINE 85/18
The TLINE 85/18 hydraulic tank, an already well-proven innovation with a depth of 180 mm, will be exhibited for the first time at a French show.
It will be showcased at booth 3B043. Here is the dedicated catalogue: TLINE 85/18 .
Our team looks forward to meeting you in Lyon, from 21 to 25 November, to talk about your goals and provide you with solutions.
#WETANKYOU
Download our
company brochure
Discover our catalogue, with all the detailed information about our products.
Download PDF