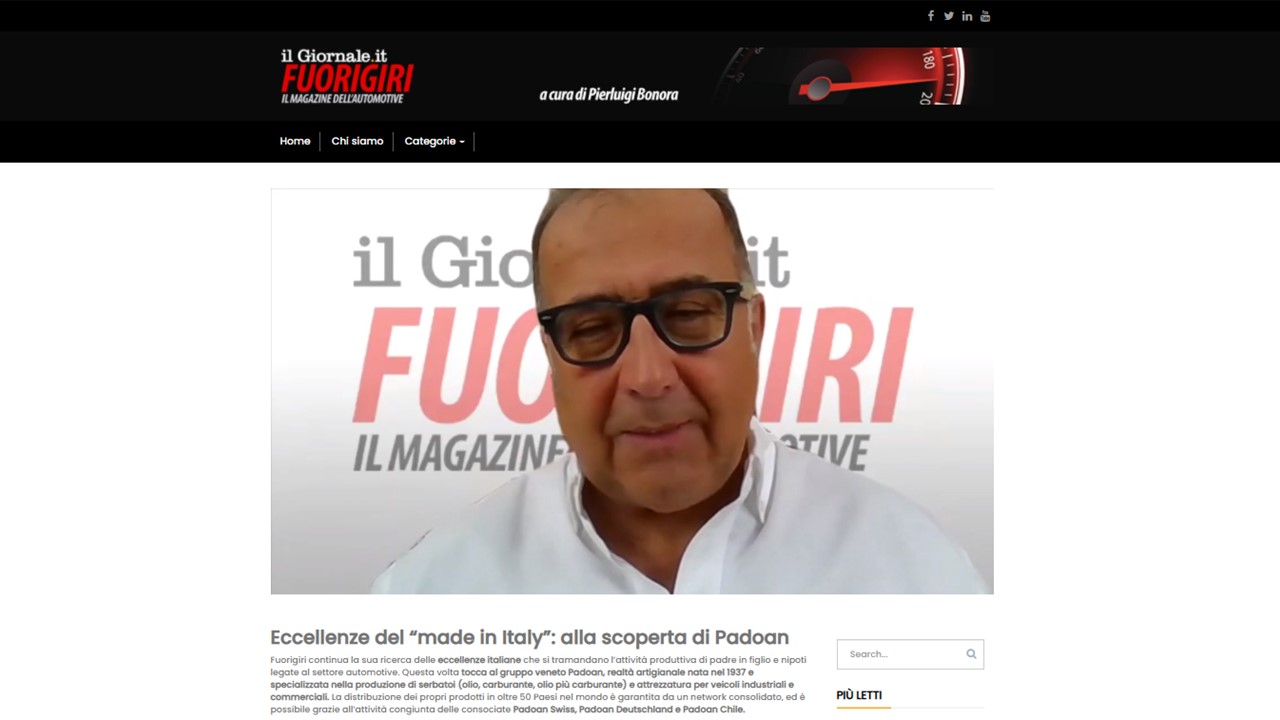 News8 April 2021
Stefania Padoan – Interview to "Fuorigiri"
Future and past, people and markets, have been the main topics of the interview given by Ms. Stefania Padoan (CEO of Padoan with Francesco Padoan and General Manager of Padoan Swiss).
"Fuorigiri" is the italian website focused on the automotive Industry and part of  the national newspaper "Il Giornale".
It has been a great opportunity to discuss about the ongoing situation but at the same time about the vision on future and the value of people, intended as our customers, end-users and internal team.
Interview available by clicking on the picture below.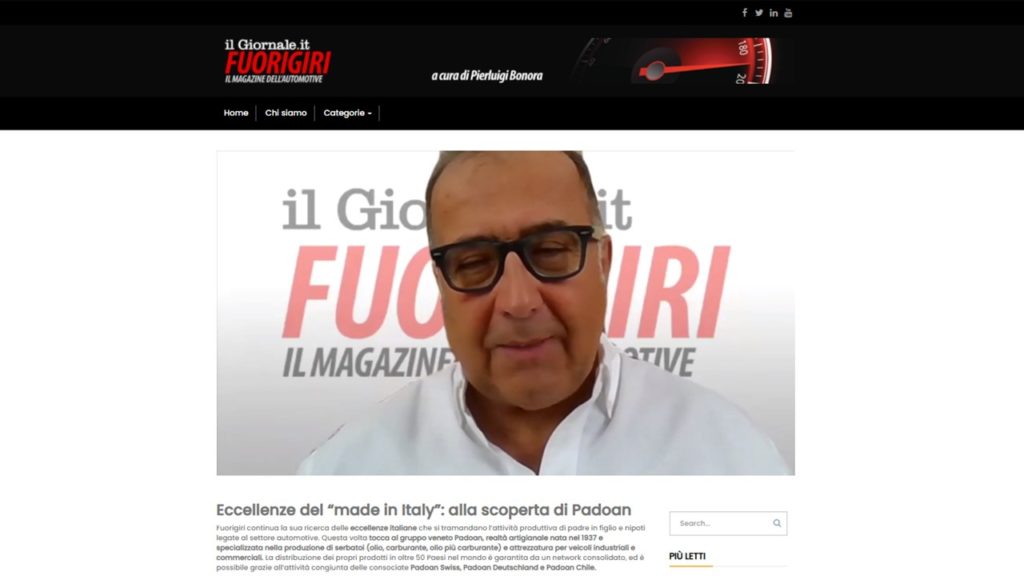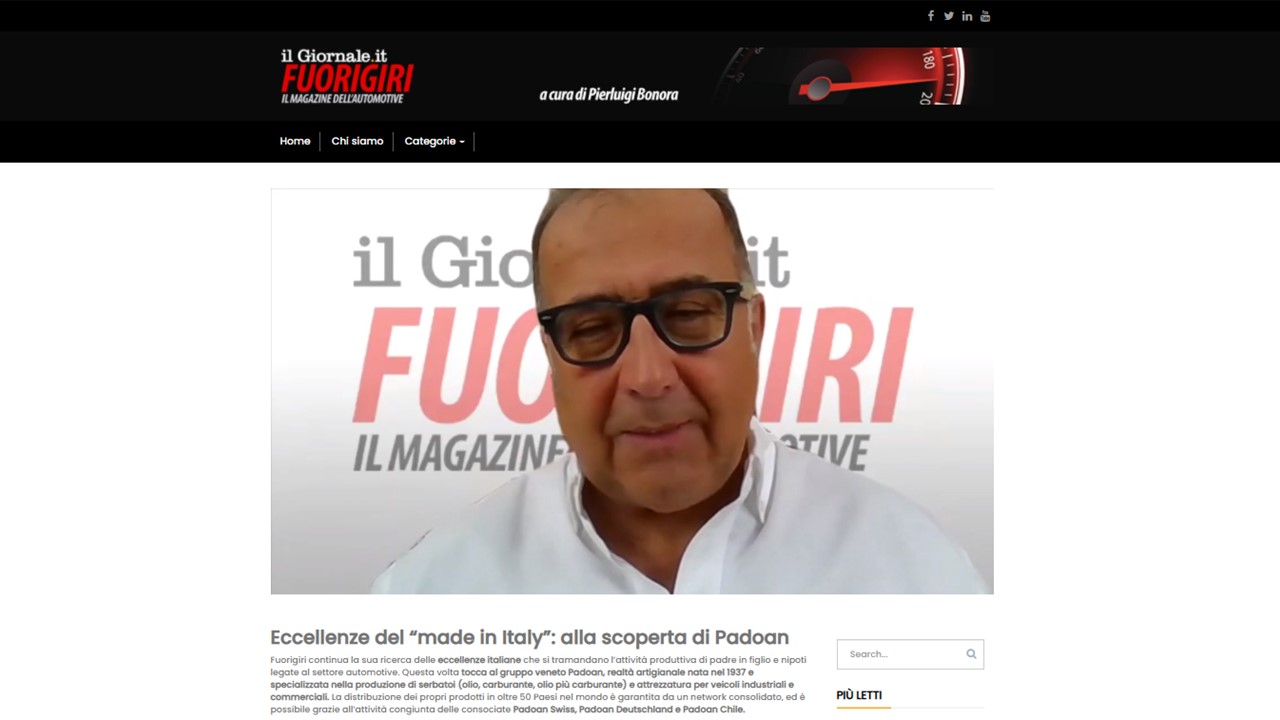 Download our
company brochure
Discover our catalogue, with all the detailed information about our products.
Download PDF