Products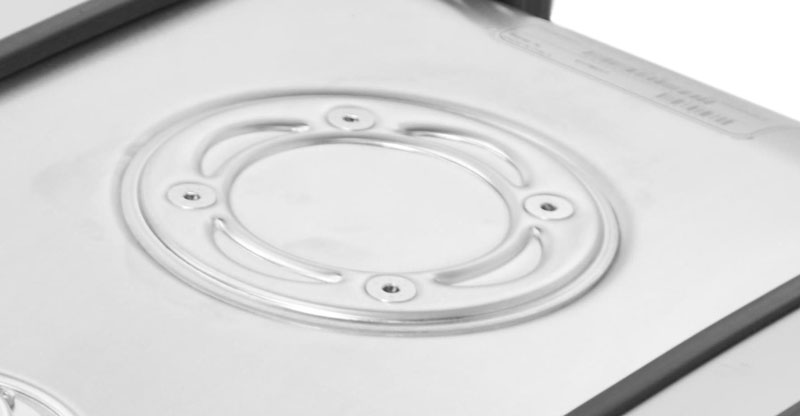 Pressed filter flange
The multifunctional filter flange is pressed on the oil tank's body in order to reduce its height.
Reduced height means more space to be taken advantage of for both the installation and maintenance.
This specific process has been designed by the R&D dept. of Padoan.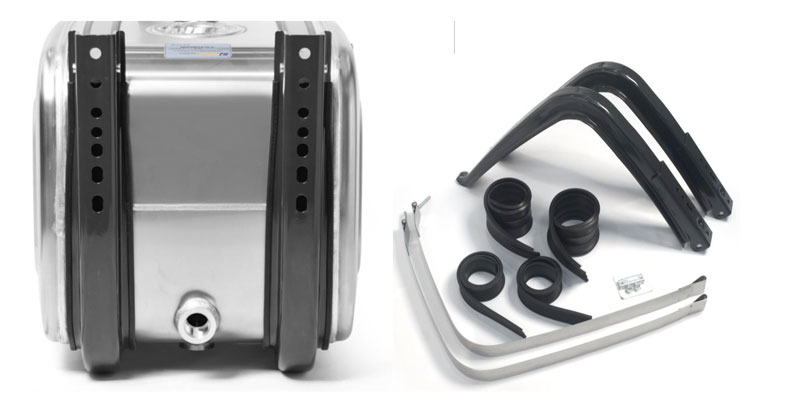 Multifittings side installation kit
The brackets for side installation are designed with a multipurpose fixing holes solution.
This grants a wide range of mounting combination on different chassis.
The specific design has been created by our R&D dept.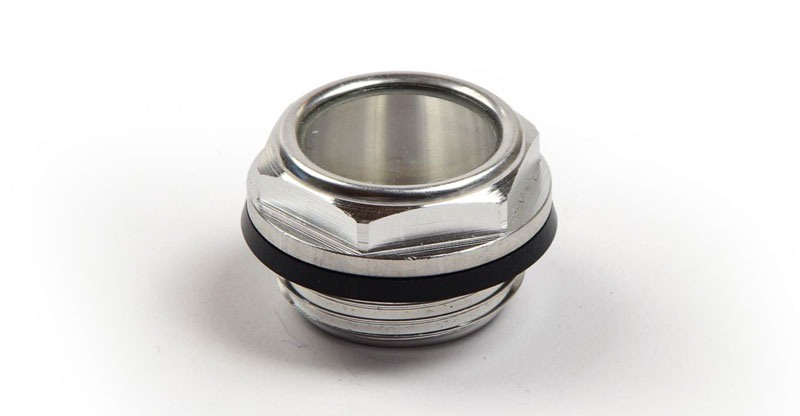 Aluminium level gauge
The round aluminium level gauge installed on our tanks is made of aluminium.
This material avoids rusting and helps in maintaining quality during time without oil losses.
The hermetic gasket is an additional feature, to guarantee quality and prevent oil losses.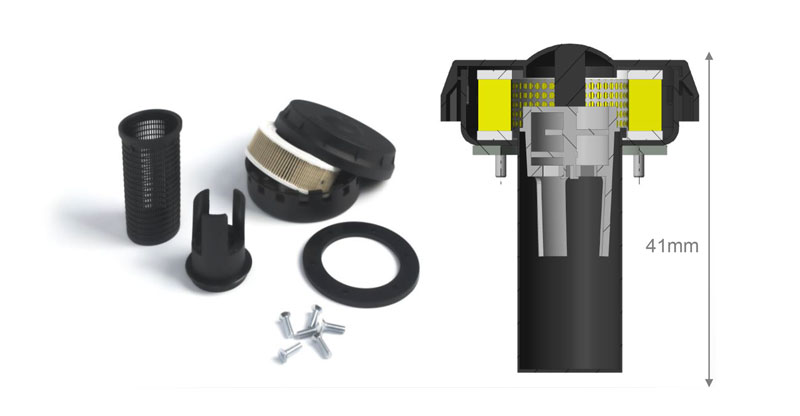 Low oil filler cap with antisplash
A low oil filler cup of 41 mm of height is included in standard tanks (according to the specific tank required).
This technical solution guarantees more room for installation and maintenance and includes the airbreather cartridge.
This cartridge is interchangeable with all the already purchased low filler caps.
Please note: a specific oil filler cup of 69 mm of height is part of the standard equipment on our 63/27 classic tank.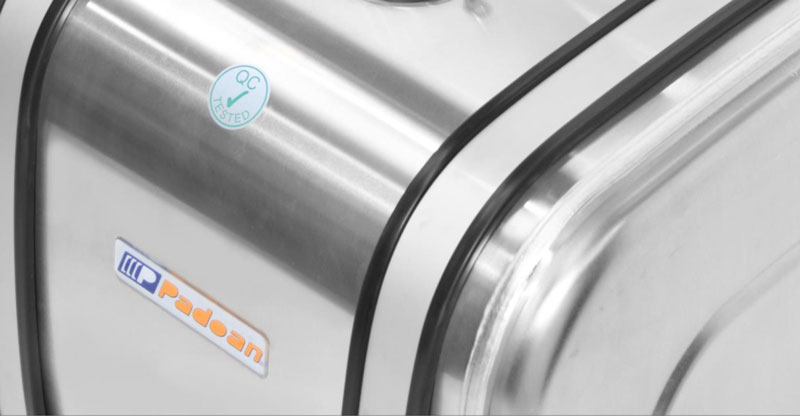 Stainless steel straps
The correct positioning of the tank is fundamental to guarantee a lasting application.
This is the reason why Padoan adopts stainless steel straps which are resistant to the weather conditions and to rust.
Stainless steel guarantees a significant increase in resistance and durability over time, thanks to the undoubted oxidation resistance of AISI 304 compared to painted steel.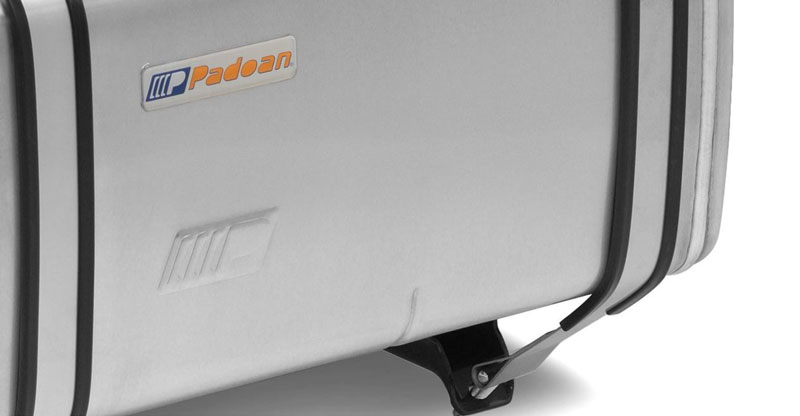 Cradle mounting kits
The mechanical stress due to road and offroad use is a specific focus of Padoan.
Our aim is to guarantee a long life expectancy. This is the reason why we have designed our cradle mounting kits, which fasten the tank by reining it.
This solution allows to avoid damages due to vibrations.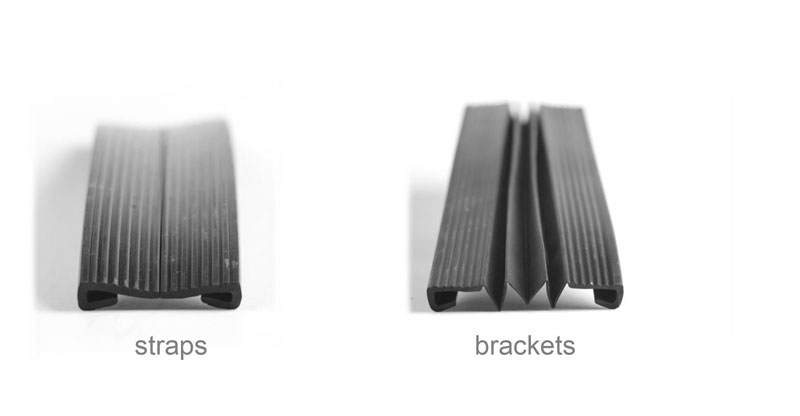 EPDM protection
The particular design allows to protect hands and materials from cutting edges.
The EPDM is installed on straps and brackets. This specific material, compared to PVC, maintains its features in a wider range of temperature (-45° | + 150°) and during time.
The elastoplastic properties remain unchanged over time, preventing the hardening of the material.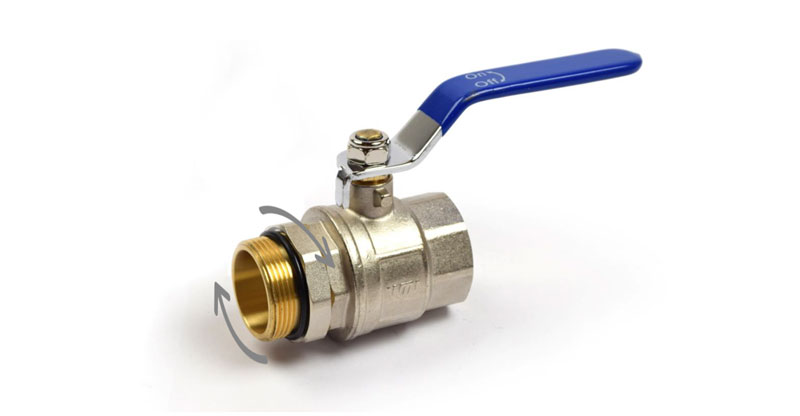 Adjustable ball valve
The adjustable ball valve makes the installation easier and consequently it is a time saving solution.
It allows to change the orientation of the lever according to the installer needs.
The adjustable ball valve is available in a wide range of sizes, to be chosen accordingly to different flows and applications.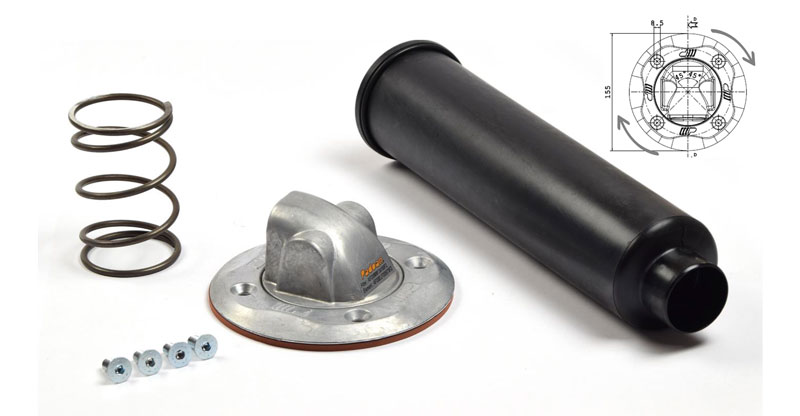 EASY FILTER®
The EASY FILTER® perfectly combines the easy tank's installation with a simple maintenance. It is 58 mm high, so much lower than traditional oil filters, and the return connection can be easily oriented according to the customer's needs and the tank's position.
Padoan's vision, based on the easiest installation and maintenance for our clients, drove our R&D dept. to the design of this revolutionary filter.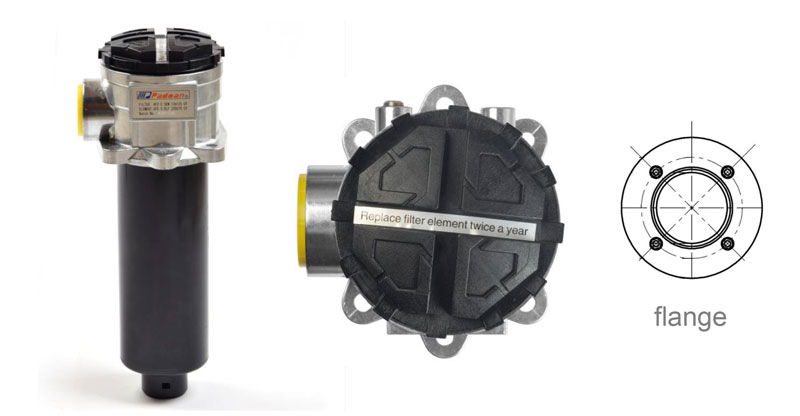 Filter with 6 holes
All of our oil tanks can be equipped with filters with 6 fixing holes (EVO excluded), giving the possibility to orientate them in several ways.
It is possible to mount the same filter even on 2-hole flanges (75 lt 50/64 and T20).
Download our
company brochure
Discover our catalogue, with all the detailed information about our products.
Download PDF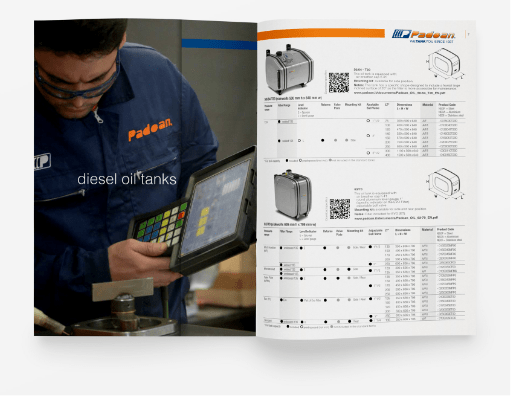 Would you like to receive the main news from Padoan's world?


Subscribe to the newsletter to stay informed about new products, technologies, events and news from our industry sector.
Padoan Srl
Via Risorgive 20,
Olmi di S. Biagio di Callalta
31048, TV - Italy
T. +39 0422362172

Contact us
We will be able to advise you on the best products for your specific needs.
Contact Us