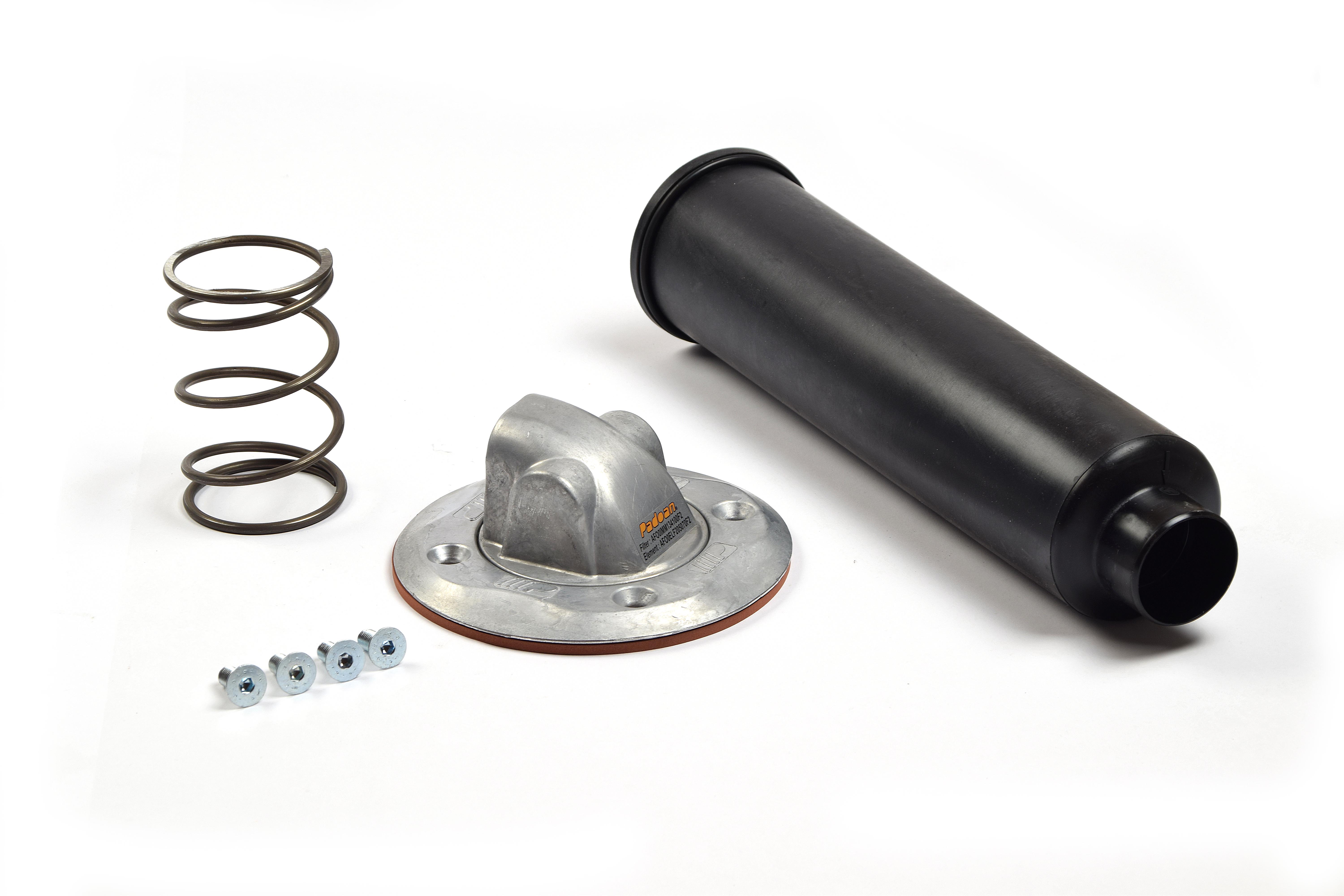 News25 March 2021
Tank maintenance and cleaning: the key role of the filter
The daily working conditions and environments that vehicles and machinery face are often so demanding as to jeopardize hydraulic systems. It is therefore essential to carry out a proper maintenance and cleaning of the tank, in all its parts, starting from the filter.
The tank is therefore crucial considering that the strength of the system depends on the hydraulic oil.
Every operation causes outflows and inflows, bringing particles inside from system wear and sometimes from the working environment as well. Dust, metal particles and other pollutants can therefore contaminate the oil, which in turn might damage the system.
The attention that Padoan pays to the internal and external cleaning of the tank during the production process has led the technical team to also develop a technical philosophy concerning the treatment of the oil during its use.
This is the reason why the return filter is considered a fundamental component of the installation.
Whether immersed or semi-immersed, the filter ensures increasing system efficiency, preserving the user from high maintenance costs or even greater damages. The filter cartridge ranges from 10 microns up to 60 microns, made in paper, microfibre and wire mesh. The cartridge plays a key role in the system protection process.
Regular replacement allows the tank to remain clean and efficient.
At the same time, the air breather cap becomes crucial for the compensation of inlet and outlet flows. If the cartridge is clogged, the tank can be considerably damaged, potentially causing the machine stop.
Padoan provides its tanks with a 41 mm high air breather cap, which becomes 69 mm for the 63/27 hydraulic tank. The 10 micron paper cartridge is always included.
Cleaning and filtration are therefore essential to maintain low maintenance costs. In Padoan's range semi-immersed return filters are available with a flow rate from 125 to 300 liters per minute, depending on the system requirements and on the tank filter flange. At the same time, two additional immersed return filters with specific technical features are available:
Easy Filter

is one of Padoan's best sellers, thanks to a height of only 41 mm and the opportunity to rotate the "head" by 360°. This allows to optimally take advantage of the space available on the chassis, that is more and more narrow due to new motorizations and increasingly sophisticated systems.
Easy-Kit

allows to join the immersed filter to a valve plate designed according to the tipping valve holes layout used by the customer. The positioning of the tipping valve directly on the tank allows less use of hoses, less risk of leakage and reduced costs.
In order to meet the needs of the users, Padoan also proposes the visual clogging indicator, to be installed on the filter, in order to quickly check the performance and the status of the cartridge.
Contact us to evaluate your needs and the solutions that we can provide you.
Download our
company brochure
Discover our catalogue, with all the detailed information about our products.
Download PDF