News10 September 2019
DIESEL-OIL TANKS – FUEL SENSORS AND FUEL GAUGE
The convenience of a KIT including tank + fuel sensor + fuel gauge.
We know how important it is to solve problems quickly at affordable costs.
In order to meet our customers' needs, we offer an up-to-date range of accessories for diesel-oil tanks, either for new trucks and for replacements (even on out-of-production vehicles).
New Padoan-branded fuel sensors and fuel gauge, suitable for all trucks, even for old or out of business ones, and also for special applications.
No problem with Ohmic scale,dedicated to Padoan diesel tanks with easy installation, granting an optimal result even in the cab, thanks to the clear and elegant fuel gauge with 12 and 24 V specification.
We can also supply the fuel sensors for IVECO, MAN, SCANIA, VOLVO, DAF, RENAULT and MERCEDES, perfectly compatible with the fuel gauges of the vehicles on the market.
For more info please contact our Customer Care office (info@padoan.it).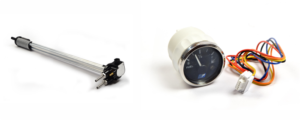 Download our
company brochure
Discover our catalogue, with all the detailed information about our products.
Download PDF