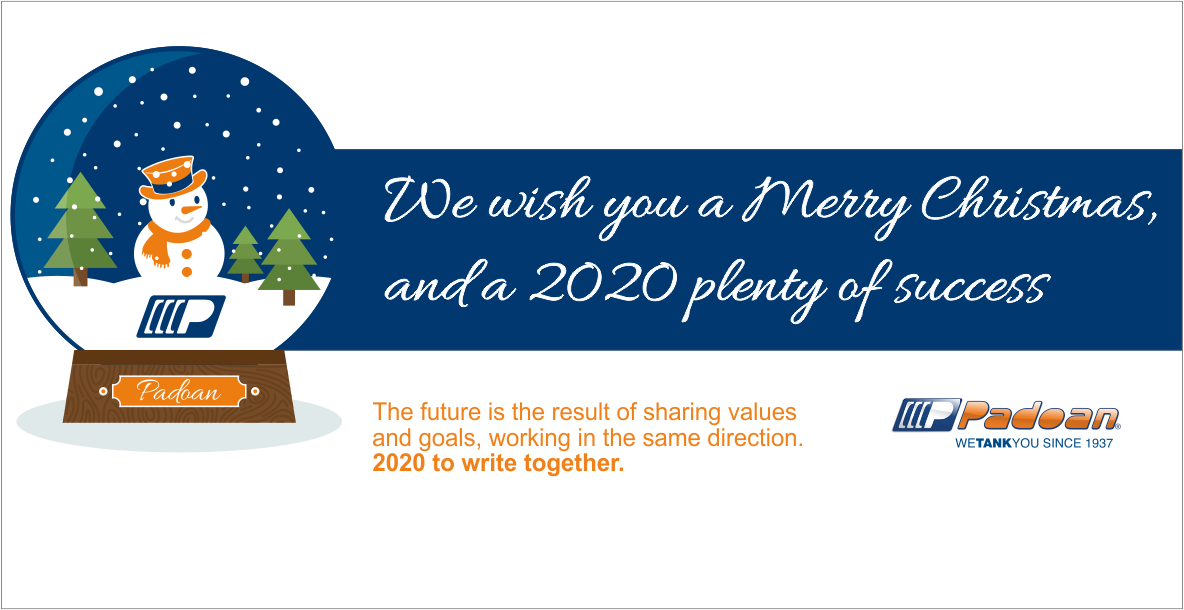 News19 December 2019
We wish you a 2020 plenty of success
Just a few words to say "Thank you".
Thank you for trusting us, our vision, our know-how and the quality of our solutions.
Our aim in 2020 is to further improve our support to you, being by your side, working on your project and supporting you in achieving your targets.
But, first of all, we wish you a Merry Christmas and a 2020 plenty of success.
#WETANKYOU, from all of us.
Sincerely
Padoan team
Season holidays: 21st December – 6th January
Download our
company brochure
Discover our catalogue, with all the detailed information about our products.
Download PDF