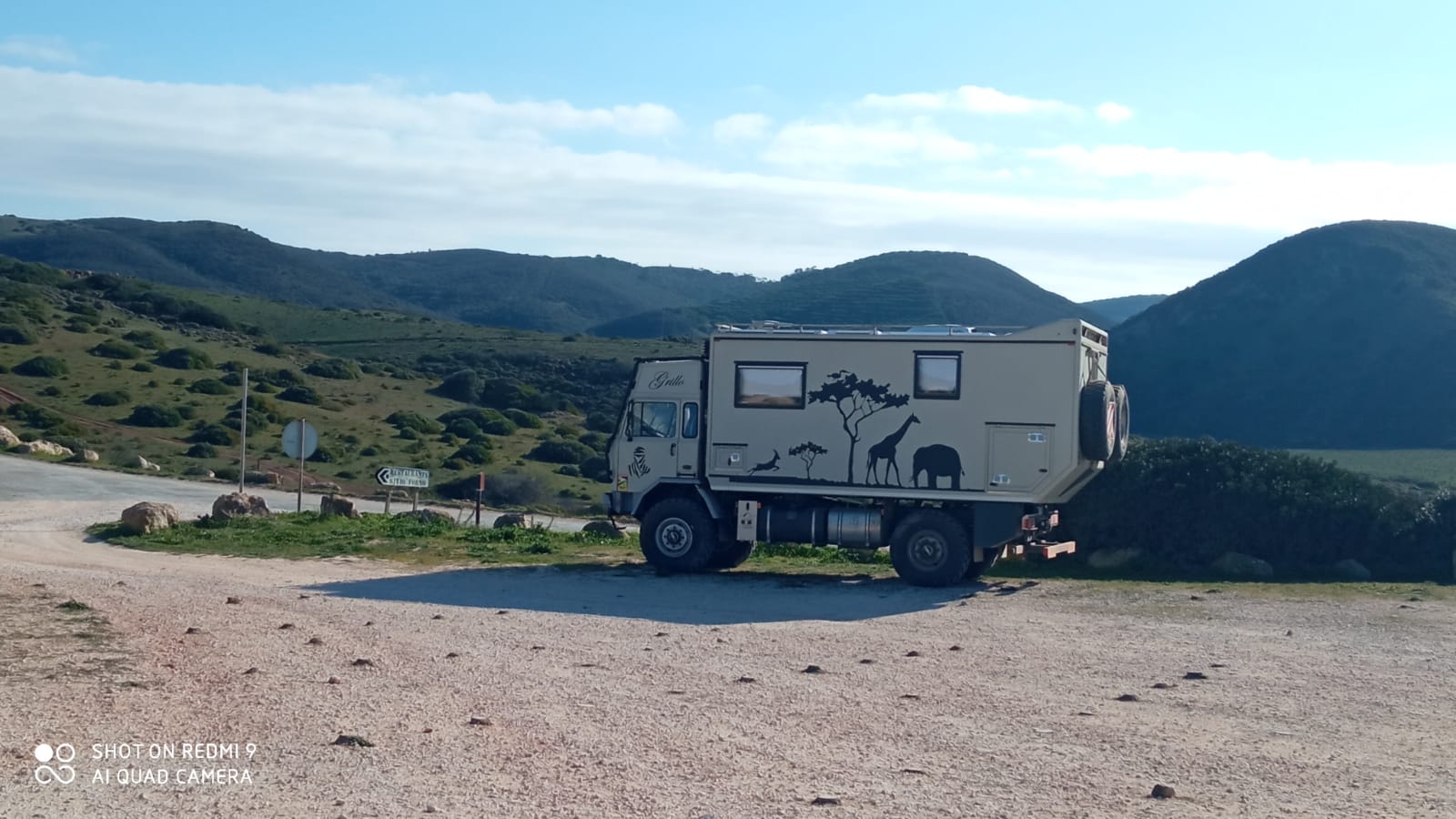 Tank Tribe26 January 2022
#TANKTRIBE – The story of Grillo
[…] When you do something with passion, with joy and pleasure, you get to the point where you fall in love even with a piece of wood or a bolt, and I talk to "Grillo".
Let's start with the last words of the interview with Mr Renato because they express the values and mission of #TANKTRIBE.
The #TANKTRIBE project aims to tell the passion of those who every day create value with their vehicle.
The story of Renato, his wife Laura, and "Grillo" formally began in 2013, but the desire for adventure really started in the 1970s.
For a few months now, they are traveling in southern Europe, particularly in France, Spain and Portugal. Unfortunately, the pandemic has limited the original African itinerary, a shared passion of the couple.
Their passion for Africa and the African desert goes back a long way, first on a motorbike in Tunisia following the iconic Paris-Dakar race, and then by four-wheel vehicle with their son travelling through Tunisia, Algeria, Mali and Niger.
"Grillo", in its current form, was born in 2013.
It is a 1984 ex-Italian Army vehicle, overhauled and rebuilt by Renato and the people who supported him, and then certified by qualified personnel.
Seen for the first time in January 2013 at a demolition shop, it was immediately purchased and transported home by Mr. Renato, who saw in it the right opportunity to create an "Overland" vehicle.
8 years later, combining passion and work, "Grillo" has been totally rebuilt, with a new living cell and equipment suitable for tackling rough terrain, difficult conditions and challenging scenarios.
In terms of mechanics, the vehicle has all the characteristics of all "overland" 4×4 vehicles, in this case with electronics reduced to a minimum, off-road tyres, four-wheel drive, front and rear differential locks and a gearbox with five normal gears, five reduced speeds and a reverse gear.
As mentioned, the vehicle was completely disassembled and the relevant parts were overhauled with the appropriate modifications.
Special housings for the batteries were also built, two tanks for grey and black water were installed, and the vehicle was equipped with two Padoan diesel tanks for a total of 600 litres.
Two wheel holders were installed on the chassis, supported by a hydraulic winch.
A hydraulic winch with a maximum traction of 13 t was installed on the central part of the front frame, driven by a hydraulic pump installed on the gearbox of the vehicle.
The cabin was installed with a special anchoring system known as a 'three-point hitch', allowing the cabin to be free from the torsion of the chassis, with less stress for both.
Returning to the trip, the current adventure, which will last around 6/7 months, is planned as a prologue to the highly desired journey through Slovenia, Croatia, Bosnia-Herzegovina, Serbia, Bulgaria, Turkey, Armenia, Azerbaijan, Turkmenistan, Uzbekistan, Kazakhstan, Russia and finally Mongolia, which is expected to last around 1/1.5 years.
We asked Renato: 'What is the sentimental value of this vehicle for you?
Renato's answer is the essence of the union between a driver and a vehicle: "The sentimental value is inestimable, having waited several years for a dream to come true is priceless" and again "The time spent searching for the right parts, overhauling and building Grillo has allowed us to create a relationship that goes beyond the use of a vehicle, it is part of me, part of us" concluding "When you do something with passion, with joy and satisfaction, you get to the point where you fall in love even with a piece of wood or a bolt, and I talk to Grillo".
Thanks to Renato and Laura for sharing your passion with us!
–
A heartfelt thank you to Stefano Bertaina of COVENTIR (Cuneo) for involving us in telling the story of "Grillo" and for supplying the diesel tanks that equip the vehicle.
All rights reserved to Mr. Renato
Download our
company brochure
Discover our catalogue, with all the detailed information about our products.
Download PDF